Certification is a method for measuring quality management and a way to communicate with consumers. Consumers have the right to receive material information about a product. Being certified provides customers with assurances regarding material safety, production processes, supply chains, and take back systems. It can show how eco-friendly a product is, however its main function is to stimulate innovation.
Under the above premise, Michael Braungart and William McDonough established McDonough Braungart Design Chemistry (MBDC) to provide a systematic certification system for Cradle to Cradle to encourage sustainable product design, manufacturing and recycling. As Cradle to Cradle design becomes more and more popular, more and more products have been certified.

The Cradle to Cradle certification(CM) system consists of 5 main criteria: material safety, material recyclability, energy use and carbon management, water management and corporate social responsibility. According to the evaluation results, a product will be given one of basic, bronze, silver, gold or platinum level certification. Cradle to Cradle Certification(CM) examines not only the material used, but also the production process and the finished product. Certificates have to be renewed every two years.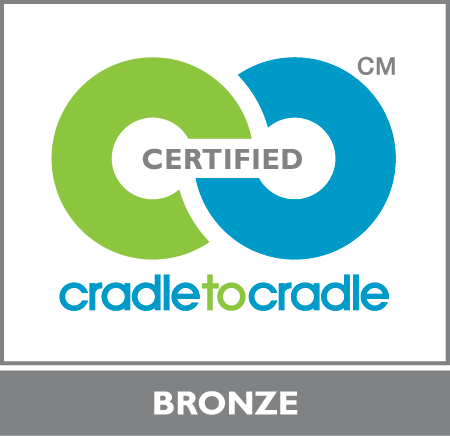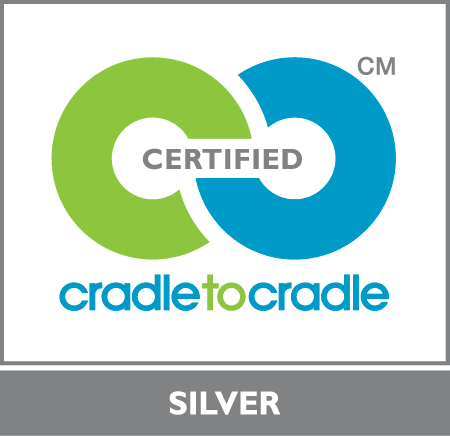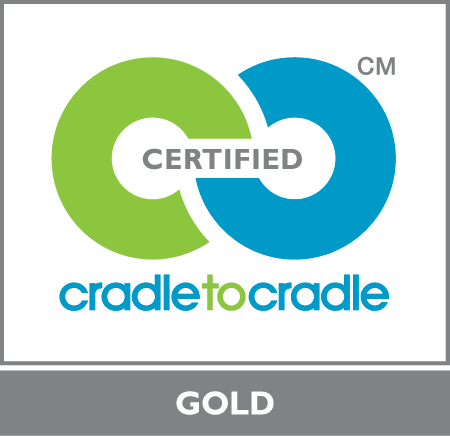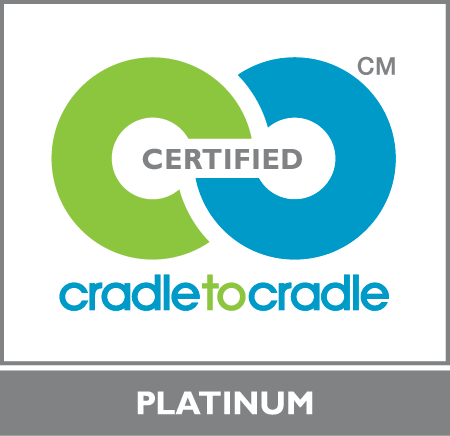 The differences between Taiwan's eco labels and Cradle to Cradle certification(CM)
TAIWAN'S ECO LABELS
CRADLE TO CRADLE CERTIFICATION(CM)
GREEN MARK

• Assesses environmental impact of products using life cycle assessment




• Unable to demonstrate whether products are upcycled or downcycled




• Does not directly show the usage of renewable energy




• Does not look at Corporate Social Responsibility

• Materials are treated as nutrients and safe take-back systems are established




• Emphasizes product safety in every stage of it's life cycle




• Redesigns selected product parts so that they can reenter the industrial or biological metabolism and be upcycled safely




• Directly demands the usage of renewable energy




• Requires Corporate Social Responsibility to be demonstrated from both enterprises and their suppliers




• Requires a continuous improvement process of certified products




• Is in pursuit of eco-effectiveness: being good instead of being less bad

CARBON LABEL
ENERGY LABEL

• Pursuit of efficiency improvements in energy and water use




• Does not consider material safety

WATER CONSERVATION LABEL